Dry Cupping Therapy

Dry cupping therapy Belfast
Dry cupping therapy is a technique that we use in clinic alongside other hands on therapies.  Dry cupping therapy involves the therapist applying cups to the skin for a few minutes to create suction.  The vacuum application of the cup pulls blood into an area.  This saturates the effected tissue with fresh blood leading to an increase in nutrient and oxygen content within the localised area whilst drawing out stagnated or old blood.
The vacuum effect also causes microtrauma to the soft tissue and separation between tissue layers, stimulating an inflammatory response which is the natural process of healing.  Cupping therapy also produces a stretch in the soft tissue and fascia, causing a relaxation effect within the muscle.  This can help improve range of motion and performance.
The application of cups can be used to treat a variety of conditions such as:
Muscle pain and tension
Reduced joint movement
Headaches
Backpain and sciatica
Stress and anxiety
At Fit For Life we use dry cupping techniques as part of our integrated treatment to facilitate the healing process, reduce pain and improve soft tissue function and range of motion (ROM).
Book appointment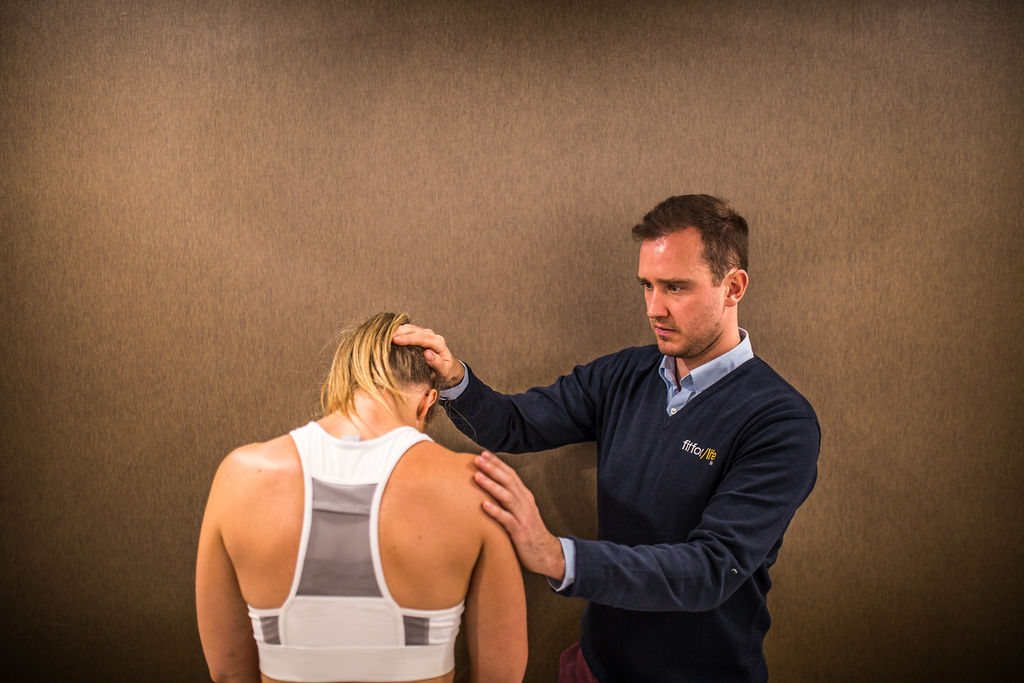 Dry Cupping Therapy Experts
At Fit For Life we want our patients to have long term results that make a genuine change to our patients lives.
Our physiotherapists can provide you with the expertise, support and motivation to make this the case.
Contact us