Dry Needling

At Fit For Life NI Belfast we specialise in Dry needling
Dry needling is a modern, low risk treatment that involves inserting small needles into specific points of the body to relieve pain and aid the body's recovery process.
The needles are typically placed in areas of knotted or tight muscle. The body responds by stimulating blood circulation and changes in chemical balance and neural pathways. The initiates the body's own healing process so that areas of muscle soreness and tension are naturally soothed away.
Dry needling can stimulate blood flow, improve muscle function, and address mobility issues to prevent the onset of further problems and keep the body working to the best of its ability.  It is a safe and effective treatment for both acute and chronic issues. Dry needling can ease stubborn tension or tightness in muscles such as chronic stiff neck and sore shoulder that are associated with sitting for long periods of time, as well as treating sports injuries such as tennis elbow and shoulder injuries. Additionally, it can help treat migraine, sciatica and chronic back pain.
At Fit For Life we use dry needling techniques as part of our integrated treatment to facilitate the healing process, reduce pain and improve soft tissue function and range of motion (ROM).
The benefits of dry needling include:
Pain relief
Improved range of movement
Improved function
Improved muscle activation
Contact us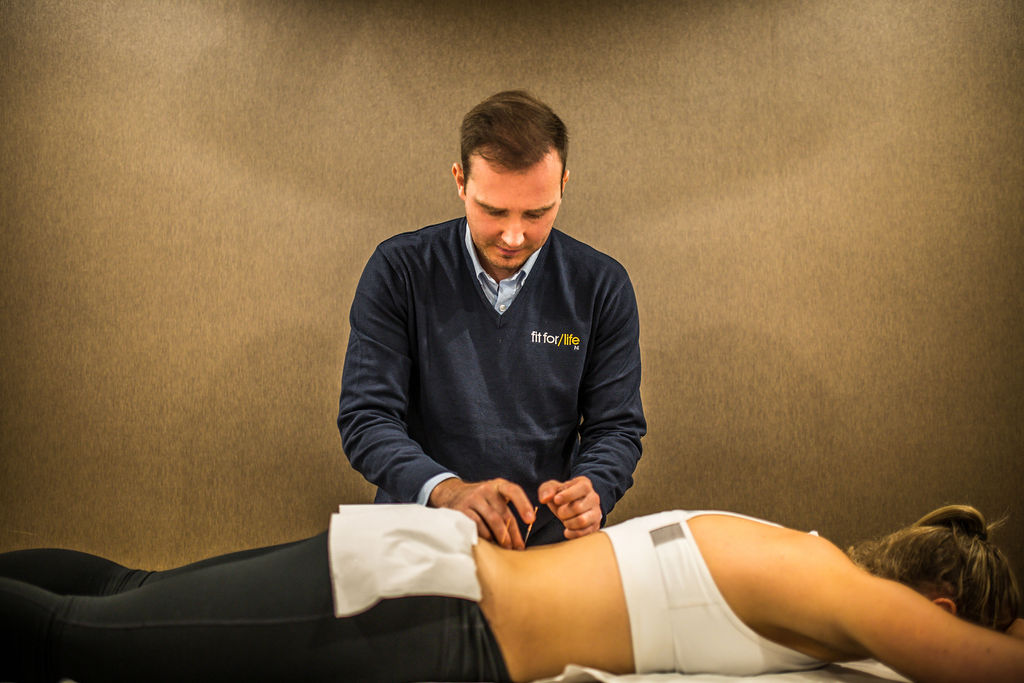 Dry Needling Specialist
Steven Redpath has undergone post graduate training in acupuncture and dry needling with the British Medical Acupuncture Society.
Acupuncture is one of the many services that we offer our patients and it is applied as part of an overall treatment plan to manage symptoms.
Contact Steven